Hello!
With a lot of effort, here is my new mod!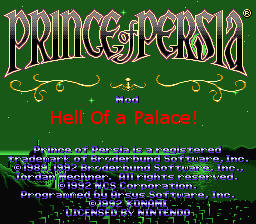 Download here:
Hell_of_Palace.zip
.
Note:
I have chosen the music for each level randomly. So, I recommend you play your own music while playing this game.
Special Thanks To:
David, for that superb editor.
And all other princed forum members, and Prince of Persia fans...