Maybe you may not know about this game. Its name is Cruel World, and it's very similar to POP, the guy you control is almost exactly the same (although it wears more clothes

). Instead of fighting with a sword you fight with your own strength. Controls are quite different, you have to press other keys to make long-jumps and other stuff. Your health is represented by red bottles, like POP2, and guards health is represented by their specific colour. You can find something like a parchment, which will tell you an important thing you must bear in mind. Something curious, whenever you fall down, you fall so slightly and in a straight line. This makes a diffence between long jumps in this game and POP. The guards can be skeletons, (really ugly) monsters, and normal guards, and some of them are very hard to beat, even in level 1, which I never passed... Here are some pictures.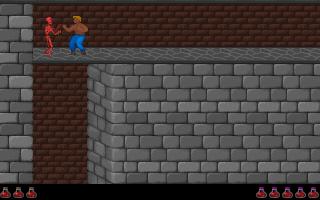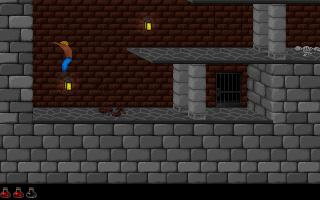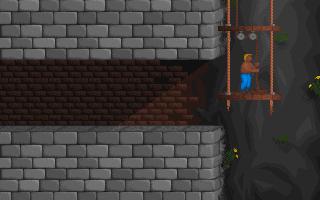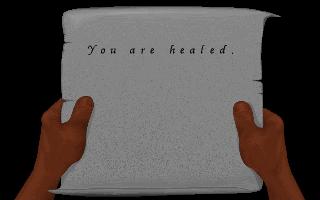 It is really a weird game, you might be interested at first sight, but when you test it you won't ever want to play it again... unless you're a very patient person
If you are interested I can post a download link, or attach the game (if I am permitted), or via PM.
Also, if you ever played this game, or maybe you are playing it, please post a reply of the game, a walkthrough or whatever you consider appropiate. It'll be usefool.