It's harder to perform 3-tile running jumps in MININIM just because of lack of/improper platform edge detection.
Is it intentional? I'm not accustomed to pressing SHIFT after 3-tile running jumps.
EDIT:
Ran into the flicker guard bug again!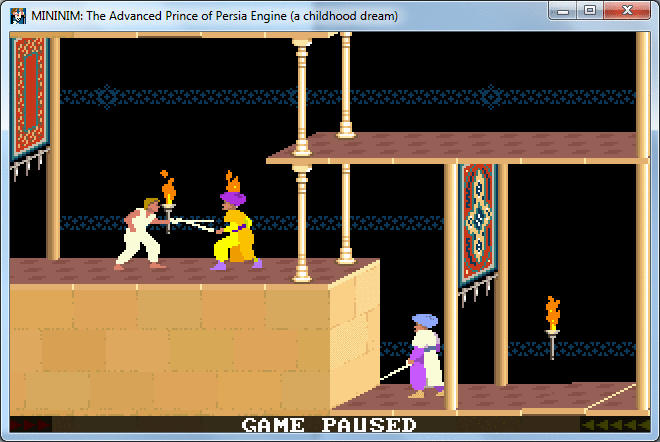 When I restarted the game and tried it, the bug appeared.
But when I restarted MININIM (ie. closed and oppened it again) and tried it under the same circumstances, the bug disappeared.
Bug 2: Overlapping guards cause this:
Although not a problem, it is rather ugly.
AND, I recommend you test battles between two guards. I can't swap places sometimes.