Hello everybody.
I finally finished this Prince of Persia Snes Mod with
20 complete levels.
I want to enter the

contest

with this mod please!!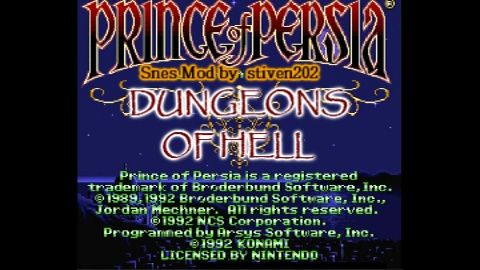 Technical Sheet:
- Name: Prince Of Persia: Dungeon of Hell
- Mod: Snes
- Levels: 20
- Difficult (1-10): 9
- Downoad Mod:
http://www.mediafire.com/?c8lplakdpdmfs5h
- Downoad Snes9k Emulator:
http://www.mediafire.com/?odpaxc2fjfp9blr
Features:
- Challenging and fun levels
- Many traps and puzzles
- Stronger enemies
- New tilesets(colors)
PRINCE OF PERSIA DUNGEONS OF HELL - TRAILER:
WALKTHROUGHS:
COMING SOON
Hope you enjoy from start to finish. Any suggestions, comments or questions can do it.