Hello everybody.
I just finished the first part of this mod
Prince of Persia: Dungeon of Hell
. While you play the second part, I will edit third part and I will publish it coming soon!
Recommendation:
When you to finish the level 14, please keep the password so that you can continue at level 15 in Part 3 that I will publish on December
Technical Sheet:
- Name:
Prince Of Persia: Dungeon of Hell
- Mod:
Snes
- Levels:
14 (Part 2 of 3)
- Difficult (1-10):
9
- Downoad Game Version 1.2:
http://www.mediafire.com/?oxyz1lho97gcv7k
- Downoad Snes9k windows Emulator:
http://files.princesuper.webnode.es/200 ... 9k009z.zip
Features:
- More difficult and fun levels
- More traps and puzzles
- Enemies more difficult
- New tile set (colors) for 19 of the 20 levels and enemies
Images:
LEVEL 11: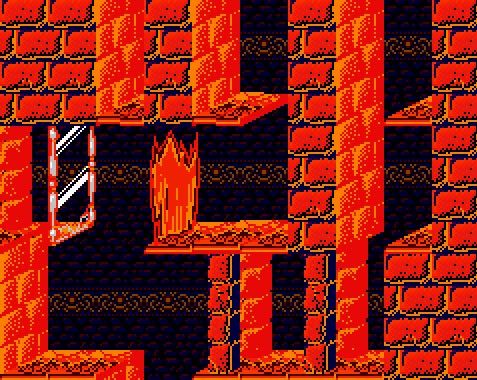 LEVEL 13:
This mod is different from all others because it has never created levels with a higher degree of difficulty, with puzzles and mazes that will make time play to become an big adventure. Get the sword at level 1 is not as easy as you think.
Are you ready to enter the dangerous castle of Persia? o die in the attempt to rescue his beloved princess?
Hope you enjoy from start to finish. Any suggestions, comments or questions can do it.